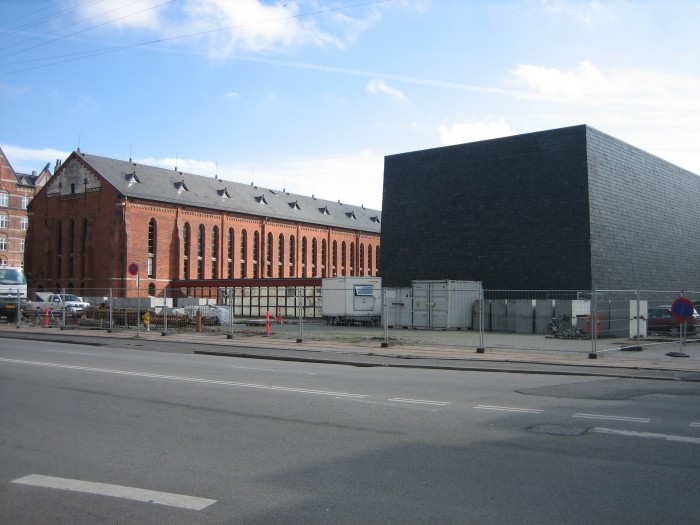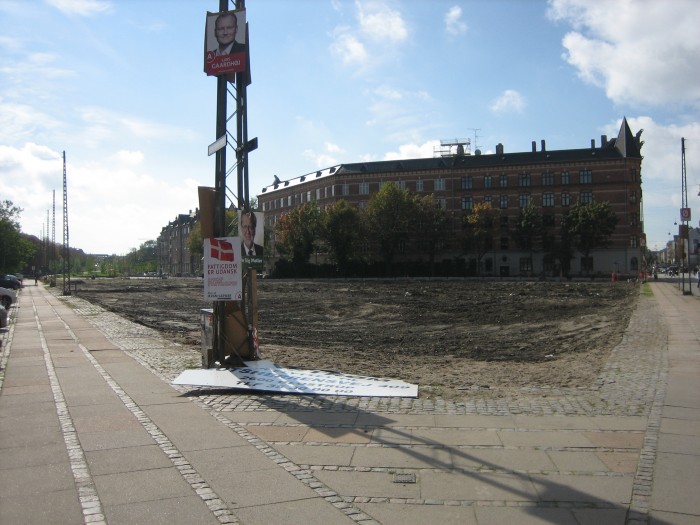 Byens Spejl er et midlertidigt, stedsspecifikt udsmykningsprojekt arrangeret af Foreningen Hovedstadens Forskønnelse i samarbejde med Statens Kunstfonds Udvalg for Kunst i det Offentlige Rum, Byens Hegn og Metroselskabet. Initiativet er støttet af forskellige danske fonde.
Jeg skal i januar, februar og marts 2012 arbejde med færdiggørelse af et stort værk på træplader, der skal placeres ved ringmetro-byggeriet Nuuks Plads, Nørrebro (ved hjørnet Jagtvej og Hans Egede Gade). Værket males direkte på træplader og bliver 2,5 x 20 m.
Maleriet opsættes i løbet af 2012 og vil være at se i en periode på et halvt år.
For mere information: www.forskønnelsen.dk.
–
Byens Spejl [City Mirror] is a temporary, site specific commission arranged by Foreningen Hovedstadens Forskønnelse [Society for the Beautification of Copenhagen] in collaboration with The Danish Art Foundation`s Committee for Public Art, Byens Hegn [City Fence] and Copenhagen Metro. The initiative is supported by various Danish foundations.
In Jan, Feb. and Mar. 2012 I will be working on the completion of a large painting on wooden panels, which shall be placed at the Metro-Ring construction at Nuuks Square, Nørrebro (at the corner of Jagtvej and Hans Egede Gade). The work will be painted directly onto wooden panels (2.5m x 20m).
The painting will be set up in 2012 and can be seen for a period of six months.
For more information: www.forskønnelsen.dk.